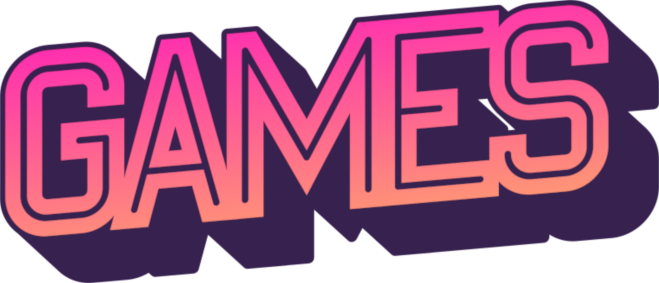 Sacred Gardener - itch.io Ludum Dare
As a gardener of the Sacred Tree, it is your duty to water its roots until flowers sprout from them. You will need patience and care in order to have both roots generate healthy flowers. Your success will guarantee a bountyful spring to everyone. Made in 2020 during the 46th Ludum Dare.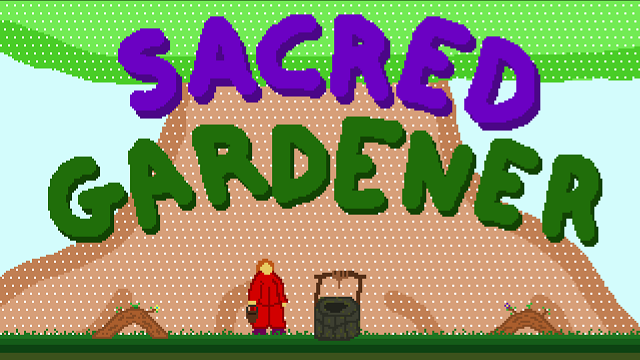 ---
When Mummification Fails - itch.io
What happens when the ritual of egyptian mummification goes wrong? As a newly-mummified Pharaoh, you wake up in your pyramid, locked in a sarcophagus! Will you manage to escape? Made during the 2016 Global Game Jam at POLIMI in Milan.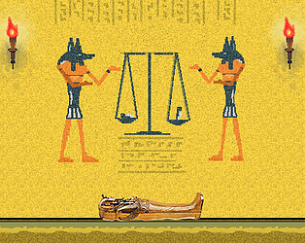 ---
DROP_CHASE - itch.io, Gamejolt
Eye stole your DATAPAD. He wants to know stuff he should not. Tough luck for him. For you are Mohawk, and you mean business. So please, go on and enjoy yourself. Made during the 2014 itch.io Cyberpunk Jam.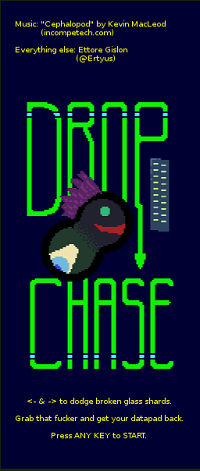 ---
IAI: one hit kill - Gamejolt
A duel to the DEATH in 16x16 pixels, with many different landscape combinations. Made during the 2014 itch.io Lowrez Jam.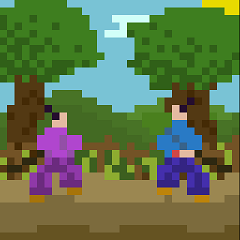 ---
Cookie Run! - Gamejolt
A sweet game about a cookie who hates sugar and wants to bathe in black coffee.
---
Header retro font from Vecteezy.com